This week's Mobiography Flickr group showcase looks at 10 interesting examples of iPhone photography, some of which make good use of perspective to draw your attention into the photograph.
From Louise Whiting's clever use of perspective and silhouette's to draw the viewers eye in to the image to Carolyn Hall Young's painterly style composition, all the images featured in this weeks showcase make use of colour, contrast and structure to create a interesting image.
This week's featured photographers include Michael Kistler, Matthew Wylie, Carolyn Hall Young, Waldemar B?a?ej Nowak, Tomaso Belloni, Monika Pro?, William Reyes and Marco Lamberto.
Let us know if you have a favourite and in the comments section at the bottom of the page.
the urban IQ test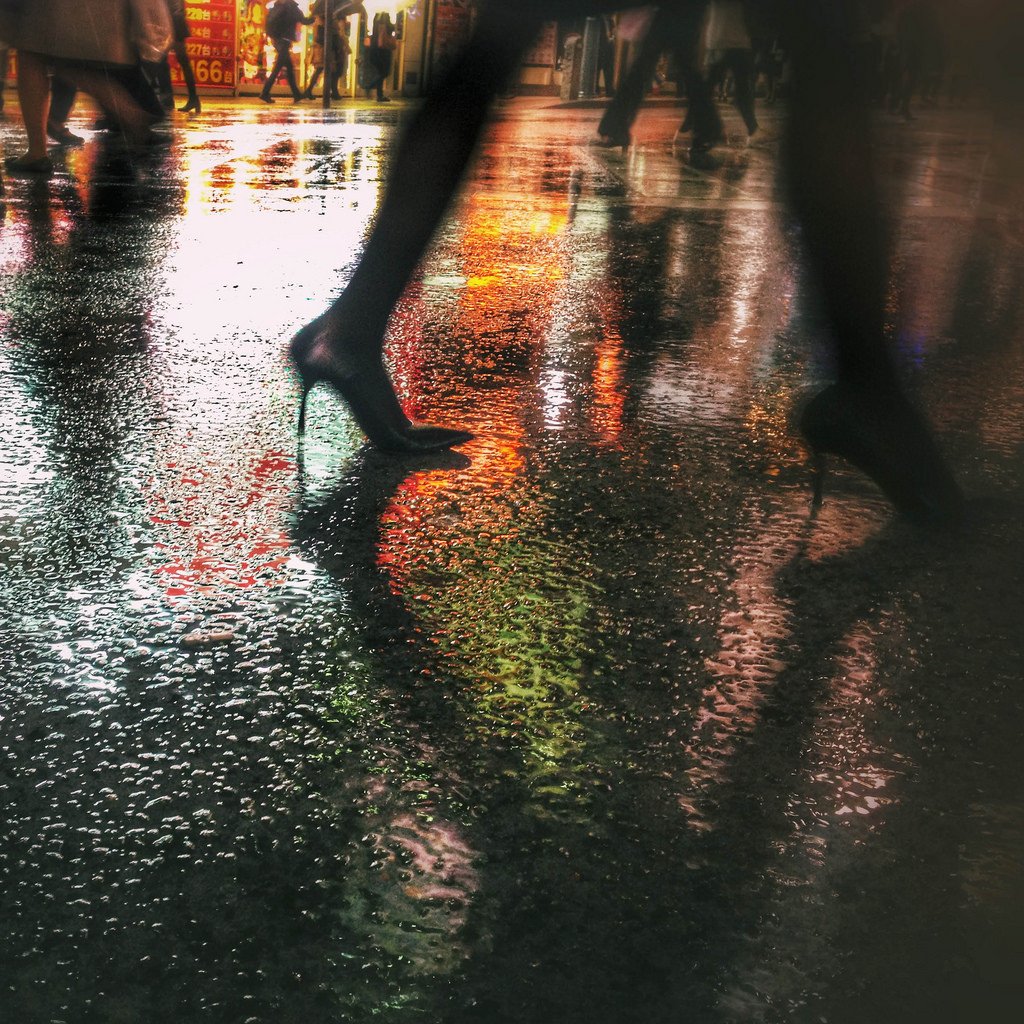 'the urban IQ test' by Michael Kistler – "I shot this image in the Shibuya neighborhood of Tokyo on a rainy night. Rainy nights in Shibuya are particularly atmospheric with the combination of movement, light and reflections on the wet streets. I wanted a low point of view on this image to exaggerate the perspective and convey the lively energy of the night. I was fortunate enough with the timing to get several layers of passersby to give the shot some added depth. I didn't do a great deal of post-processing but did tweak tones, saturation and contrast in Snapseed before cropping the image in Instagram. "
Untitled
'Untitled' by Matthew Wylie – "I used Hipstamatic to shoot these photos. They were then cropped according to how I saw the aesthetic of the light and shadows when viewing the image square."
Untitled
'Untitled' by Matthew Wylie
Patty Creighton as Frida Kahlo, Olé
'Patty Creighton as Frida Kahlo, Olé' by Carolyn Hall Young – "This is an iPad painting, made with a beta version of iColorama. I used a Facebook photo of my old friend, Patty Creighton, a Vogue cover with Frida Kahlo, a letter from Frida to Georgia O'Keeffe, and assorted goodies from my collection, as sources. I also used some curtains, originally a piece in a Jerry Jobe photograph, which I had repainted and reworked through several generations.
On Facebook, someone asked me to post an image from a specific artist, and then to tag a few friends with other artists, to post. I tagged Patty to choose a Frida Kahlo. She had not heard of Frida, and was delighted with what she found.
In doing this portrait for Patty's birthday, it was a way, of giving Patty a chance to see herself as someone else.
I use every tool in iColorama for my portraits, compositing, working with color, and painting. This was portrait number 1207, of the ones that I have posted in my Facebook portrait project. The series started as casual birthday presents, and thank you's, for a few close friends, and has grown to include a number of perfect strangers, writers I love, and mobile art friends. It has taken thousands of hours, and has really stretched my creativity, as well as my skills.
I am relatively immobile, because I have been dealing with advanced stage cancer for, thank goodness, a long time. I pull together whatever is within reach, whatever is possible, recombining images from from books, from friends, from my own work, and from the web. I am more of a painter than a photographer, though I have always taken pictures, mainly for use as sources.
I work on an iPad Air 2, with a stylus. I use an iPhone 5, but more frequently take advantage of the Camera on my iPad."
Untitled
'Untitled' by Waldemar B?a?ej Nowak
When choices are limited
'When choices are limited' by Tomaso Belloni – "I was in Paris for work for two days last year and had some time for photos. I was not in my best mood when I arrived. This was the first shot of the day, taken during a long walk between two metro lines which officially had a stop in the same place, but actually seemed to be miles apart. I stepped on the belt in this red tunnel and immediately saw the shot possibility, which I had to catch quickly because someone was coming up fast behind me. After some processing with snapseed, I felt the photo was capturing my mood at the time. The people on the parallel belt, seem to be carried to a very obscure and final destination, whether willing or not. They are regularly displaced, like an assembly line, ending with an improbable man with a hat. Okay, a bit worse than I was feeling at the time."
Flare
'Flare' by Monika Pro? – "This photo was taken in Tczew on the bridge (Poland). I shot photo iPhone 6 in ProCamera 8 and edited in SKRWT and Adobe Photoshop Express. "
HipstaPrint
'HipstaPrint' by William Reyes – "This photo was taken in Central Florida with my iPhone 6 using Hipstamatic with GSQUAD Lens and BlacKeys SuperGrain Film."
Take me all the way
'Take me all the way' by Marco Lamberto
Which was your favourite?
Do you have a favourite from this weeks showcase? Let us know your thoughts on the featured photos in the comments below.
If you haven't already joined the Mobiography Flickr Group then head on over and join in the fun. Alternatively, sign up to the Mobiography email list to get the latest news and updates direct to your inbox.