The theme of this weeks showcase of mobile photography looks at a series of 10 amazing abstract photographs, all taken and edited with a smartphone.
It is this ability to shoot, edit and share that makes smartphone photography so unique. From DetailsOfBerlin's 'Enjoy the sunny Thursday and keep dancing' shot which closely crops into a piece of wall art to create an abstract image to Bobbi McMurry's wonderful portrait inspired artwork. All photos in this weeks showcase illustrate the different approaches photographers and artists have taken to create something abstract. Whether they are close cropping into an object or layering images, textures and effects over each other, each artists has approached the creation of their art differently.
Featured photographers and artists this week include: Paul Yan, Ken Matthews, DetailsOfBerlin, Karen Axelrad, Kate Roberts, kimartinodiaz_hipstafiend, nhen99, Bobbi McMurry, John Nieto and kats_eye_phone.
More than Meets the Eye
'More than Meets the Eye' by Paul Yan – "This is one of my early attempts at abstract self-portraits using the iPhone 6 Plus. I veiled my face with the translucent curtain at the window of my wife's study, revealing practically only my eye surrounded by one of the swirling patterns under the mid-morning sunlight. As I was using the phone's rear camera, I had to guestimate the camera angle and composition. From the 5 or 6 frames that were made, this one was most close to my pre-visualization.
Editing was done with the Snapseed app: Brightness, Highlights and Saturation increased while Ambience, Shadows and Warmth are decreased in [Tune Image]; the sun sparkle in the eye was then enhanced in [Selective]; linear lens blur was used to defocus the upper left and lower right portions of the frame in [Lens Blur]; the image was then [Crop]ped to the square aspect ratio, ridding the top and bottom parts of the frame.
In the seen is only the seen. Let us not be fooled by sights and the other sensory phenomena."
Baby Taylor
'Baby Taylor' by Ken Matthews – "As a fan of the Hisptamatic app, the arrival of a new pak always brings a tingling of excitement and anticipation of new creative potential. This month's release doesn't disappoint!
The Kreuzberg pak brings together the effects of halftone and letterpress. What became clear very quickly is that the pak effects vary dependent upon the light shining on a subject and the interplay between highlights and shadows. For this photograph of my Baby Taylor guitar I wanted to control the effects and to render as minimalist a feel as I could. This would let the shapes as well as the pak effects balance each other.
I'm pleased with the initial results but am certainly looking forward to experimenting further with this new pak. "
Some little street art detail from the area around Badeschiff. Enjoy the sunny Thursday and keep dancing
'Enjoy the sunny Thursday and keep dancing' by DetailsOfBerlin – "The photo was actually taken on an organized instawalk/Photowalk here in Berlin about 3 weeks ago. It is an area very close to the river Spree where a lot of tourist and young people stroll around and party long, there is some nice bars around the corner where you can sit directly at the water and there is even a boat with a pool where you can swim while being on the river. The photo was taken with my iPhone 6, I think I didn't use my Olloclip wide angle lens on this one. Editing was done in PS Express app, it's my favorite app right now. There is a preset "orange" that filters orange and brown tones and I thought it would be perfect for this one. "
Through the Window
'Through the Window' by Karen Axelrad – "This was a quick snapshot through a shop window taken with the native iPhone 6 camera and post processed in Hipstamatic using JohnS/Uchitel and then the Ludwig filter in Instagram. I often use just a touch of Ludwig on black and white photos as it adds a rich sepia tone and gives the photo a little punch."
Just Words
'Just Words' by Kate Roberts – "I was playing with the new Hipstamatic pack, Kreuzberg, and wanted to create something that took advantage of the obvious uses of the pack. Also, with the present state of our country and the election causing so much stress, sometimes we have to step back and remind ourselves that at this point, it's just words and words are empty of any inherent existence. This is my effort to create one moment of sanity."
The orchid and the dragonfly
'The orchid and the dragonfly' by kimartinodiaz_hipstafiend – "I'd accumulated some dried orchid flowers and a found dead dragonfly on my windowsill, for my #BeautyOfDecay series.  When the latest Kreuzberg HipstaPak came out, I wanted to try it. 
This was shot on my iPhone 6+, with some tweaks in the Pro mode of Hipstamatic 320."
Super Vape
'Super Vape' by nhen99 – "I took this photograph when I was going around a lake in Vietnam with the Lumia 950. I saw the smoke out from the chimney, getting near, turned out it was a graffiti, mixed very nice like a smoking face with a big cigarette (or like a vape device). Let the viewer interpret the creepy face with their own imagination. Later I edited and cropped this shot in Photoshop."
In progress…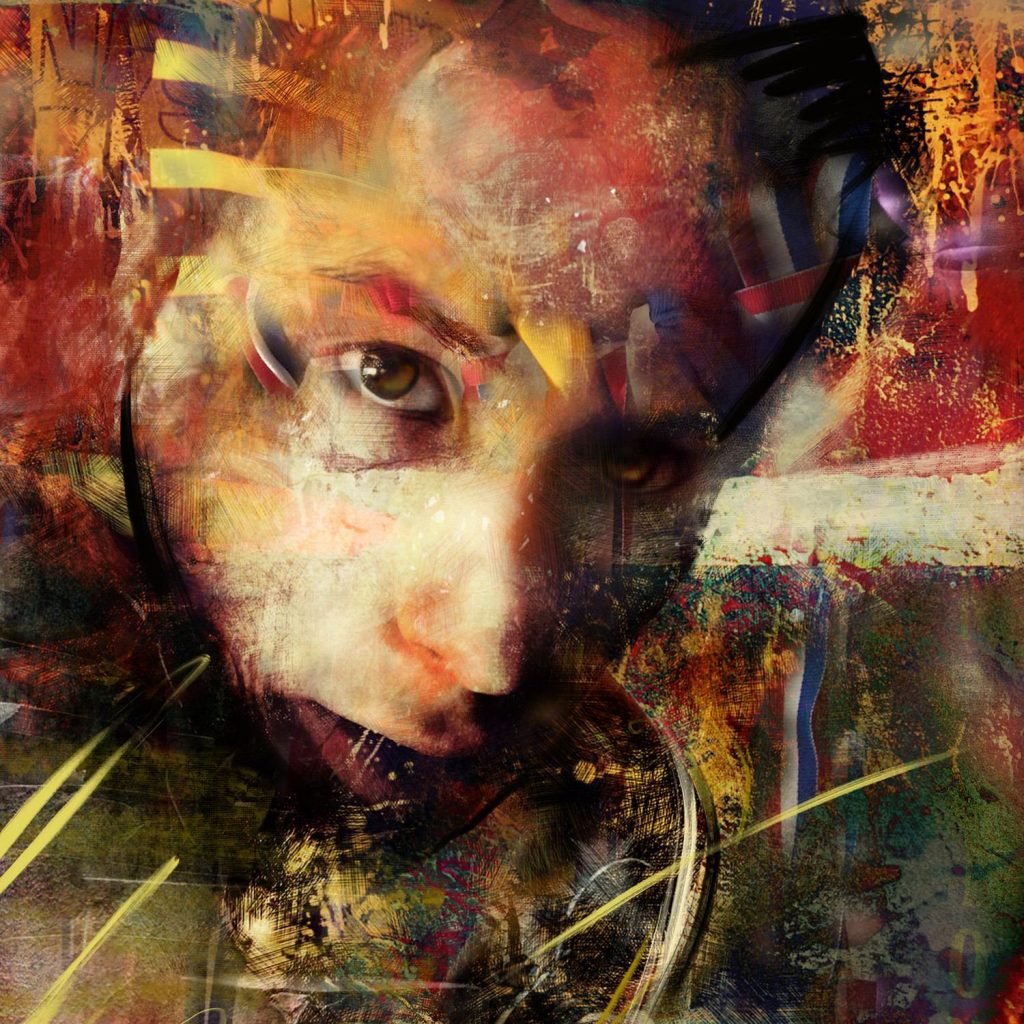 'In progress…' by Bobbi McMurry – "This is a portrait of my youngest son who's a very gifted decathlete. He'd been experiencing back pain for a while before last years State Championship and decided to compete anyway. Remarkably, he placed 3rd, despite the agony he endured those two days. After an MRI we found that he had 3 fractures on his lower spine explaining the pain he was enduring. This portrait honors his tenacity, dedication, and focus.
The image was created with the apps: Art Studio, iColorama, Metabrush, Pixelmator, and Stackables. The backstory: "
Seasons change, and so must I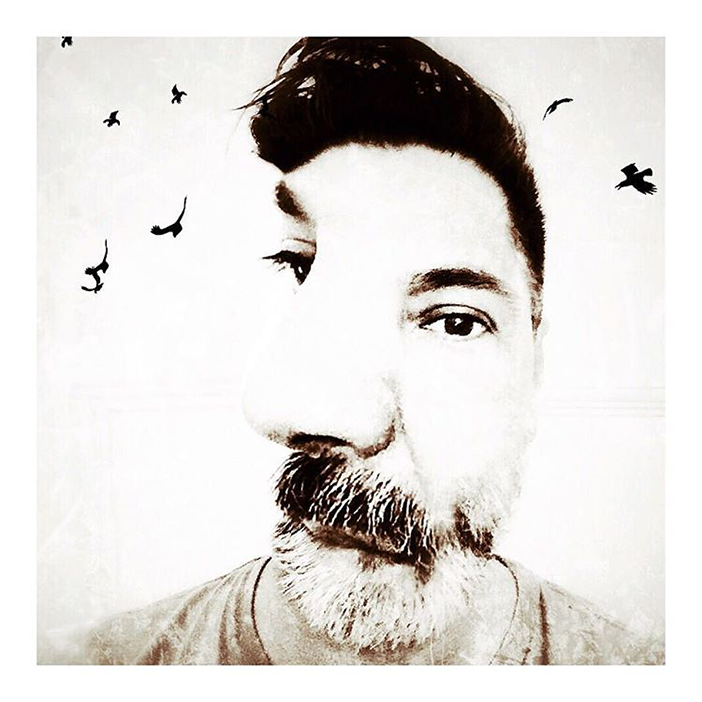 'Seasons change, and so must I' by John Nieto – "This self portrait is a result of the contorting and shifting perspective one goes through to stay present and embrace the constant change that is life. It's an image of surrender and acceptance. The apps used to create this are: snapseed, juxtaposer, enlight."

Things are looking up …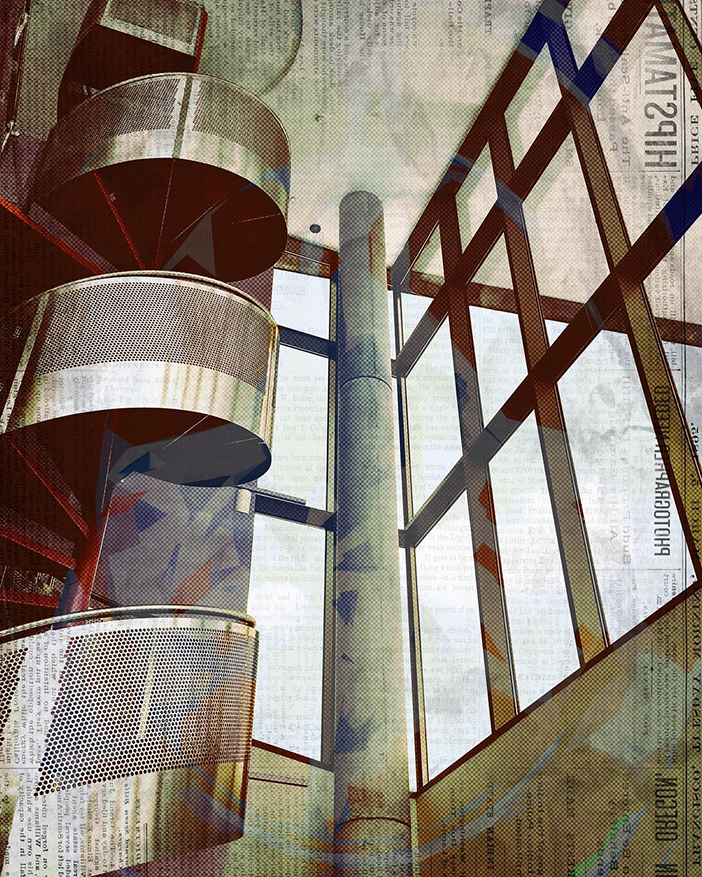 'Things are looking up…' by kats_eye_phone
Which was your favourite?
Do you have a favourite from this weeks showcase? Let us know your thoughts on the featured photos in the comments below.
If you haven't already done so, follow Mobiography on Instagram and hashtag your photos with#mobiography for a chance of getting featured in future showcases. Don't forget to sign up to the Mobiography email list to get the latest news and updates direct to your inbox.
Save
Save
Save
Save
Save
Save