Ann Hecht is an artist and amateur photographer from Kleinemonde, South Africa. Her portfolio of iPhone photography beautifully captures atmospheric, beach inspired landscapes, many of which feature lone figures and her spaniel, Sophie. With nothing between Ann's house and the beach it is no surprise that it forms a central theme in her work. It is a key part of her daily routine.
As well as being featured in many Mobiography showcases, Ann has also been featured on various Instagram hubs, as well as in the Living Planet app.
I caught up with Ann to find out more about her approach to the photos she takes with her iPhone and what inspires her to take her photos.
Tell us about your photographic journey, how it started and how to discovered the iPhone photography?
We have always had some form of big camera. At the moment a Nikon D7200. I have never had any patience for the bulk and all the fiddling. In 2010 I bought an iPod for a road trip around Southern Africa. That was the start of my journey with iThings. I have only had iPhones and I have an IPad Pro which takes great pictures. I use it for road photos sometimes. Being an app addict I joined Instagram and started posting pretty regularly in 2015. I am thinking about an iPhone7 Plus but waiting to see what the 8 might be like.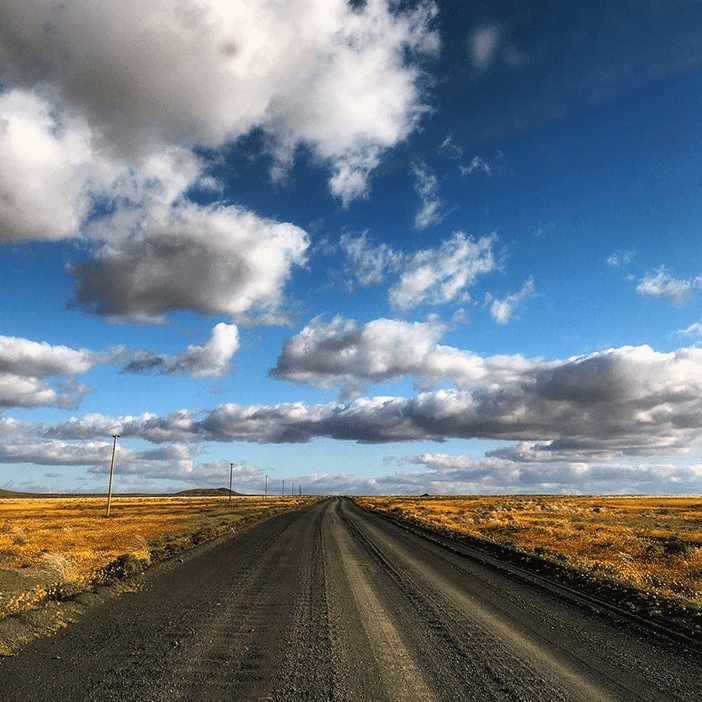 What inspires you to take photos with your iPhone?
My phone is always with me now and I am always looking for something to photograph. Quick, easy, light and versatile. I am using it as a creative tool.
Looking through your portfolio of work on Instagram, landscapes and beach scenes are common themes in your work. What is it about these subjects that fascinates you?
We go for a walk most days and the beach scenes are my daily life. We like to take road trips and most of the landscapes are to record the beauty all around. Most of the mountain landscapes are taken in Lesotho. When I am not on driving duty, I am taking pictures through the window. My phone is full to bursting with pictures! On the beach, I am fascinated by the play of light on the water, the beach and the sand dunes.
Negative space, leading lines are compositional elements that feature prominently in your photos. Are there any conscious decisions behind this and how important is it to include a human (or animal) element in your photos?
Negative space is something I have always used in my art. I leave out as much as I put in. I spend a lot of time editing out all but the essence of the photograph sometimes. Leading lines to lead the eye into the picture… often with a person or a dog to give a sense of scale and a focal point. Very often I am the only person on the beach so no people. My husband is the lone figure most of the time. Sophie the spaniel is my main dog subject. She is teaching me to live in the moment.
Light is so important in landscape photography for creating mood and getting good exposures. Do you have a favorite time of day, season and type of weather for shooting landscapes?
Always chasing the light. Early morning light is wonderful for most situations. I am usually on the beach at first light and then wait for the magic to happen. So many variables.. clouds, rain, colours, mist, fog, reflections and so on. For roads and mountains, cloud always adds a touch of drama. Evening sunset light is wonderful. If it is wind still you can get wonderful reflections. Autumn is great for photographs where I live.
What apps do you use to shoot and edit your photos? Is there a process or methodology that you apply to your post production editing?
I use the phone camera. I forget to use VSCO which I like very much. Sometimes, I use Camera+ for its in-built macro. For a while I was making lots of little planets. I used google street view app for 360 degree pictures plus living planet app. I have another instagram account where I was planning to put all the app pictures. Trimaginator, Mextures etc. I have them all. For my main account I use Instagram editing tools and Snapseed. I don't use filters much.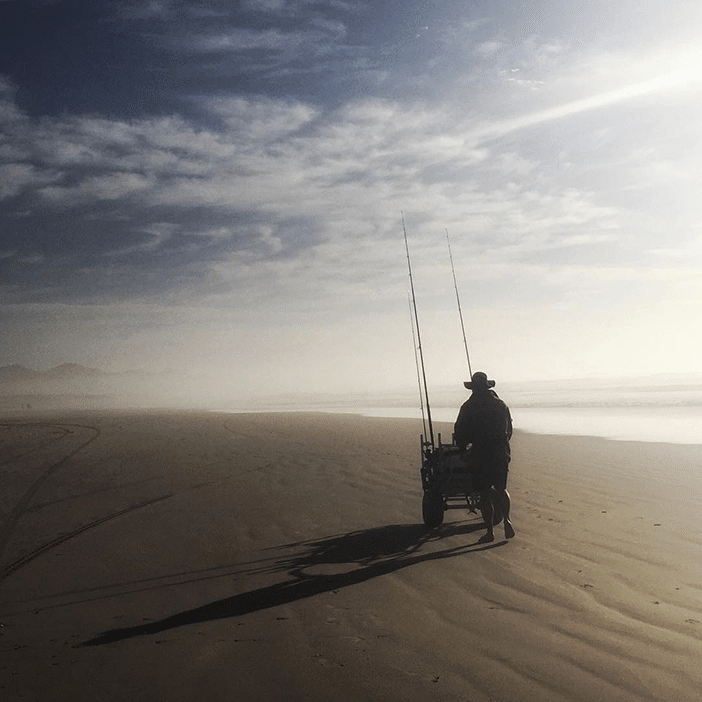 Do you use any iPhone photography accessories?
I have a power bank because the battery doesn't last long. Very often I'm plugged into the power bank while taking pictures. I have an Instalens macro lens which I use for macros.
What advice would you give people looking to take better landscape photographs?
Keep your eyes open! Don't be afraid to turn yourself upside down, crouch or lie down if you have to. Stop the car and stand in the middle of the road. Don't get run over though! A person, cows, sheep or a tree often help to give a sense of how vast and magnificent a landscape may be. Early light and evening light work best unless you have clouds.
Could you choose three of your favourite photos and tell us the story behind the photo?
Sophie Diving In
This is Sophie wave jumping. She is absolutely fearless in the ocean. I get in with her and the phone is in danger of drowning. It took ages before everything came together and I got this. I was bending over I think.
Golden Hour With Cows
We were up the river on a wind still evening when these cows decided to head home. A line of cows reflected in the pink water. What more could one ask for. Sunset reflections with cows.
Sophie This Morning
Sophie goes at full speed. A lot of my pictures of her are blurred. She is probably chasing seagulls. I did a lot of editing here. Took away a lot and desaturated. I wanted to get the feel of speed.
Connect with Ann Hecht
Save
Save
Save