Anita Elle is a Parisian woman who lives and works in Paris. She's had a life-long love of art and particularly with photography. She is passionate about the app, Hipstamatic and has had her work featured on Hipstamatic, Mobiography, and Hipstography where she received a special award for her photographic series "Times files" by Chris Hornbecker.
I caught up with Anita to find out more about her approach to the photos that she takes with your iPhone.
Could you tell us a bit about your photographic journey and how you discovered iPhone photography?
Before the emergence of Instagram and smartphones, my photographic approach was to shoot rural or urban heritage, which had a vocation to disappear. Since discovering Instagram, my practice has changed. I started using my iPhone for shooting and tested it in the street.
What inspires you to take photos with your iPhone rather than a conventional camera?
I think that the best way to shoot in the street is with the smartphone. It's discreet and very reactive to capture "decisive moment".
Hipstamatic is your camera app of choice. What is it about Hipstamatic that you love?
I love Hipstamatic because it gives me the impression of working with an old Instamatic camera. I love the vintage side, I'm very nostalgic of the seventies! I love Hipstamatic so much I don't really use any other camera apps.
What are your favorite film and lens combo's in Hipstamatic and why?
JohnS is my favorite lens for color and black and white photography. My favorite films are DC, Wonder and Robusta for color and Blackeys SuperGrain / AOBW for black and white photography. These combos give the photograph an intensity that feeds my emotions.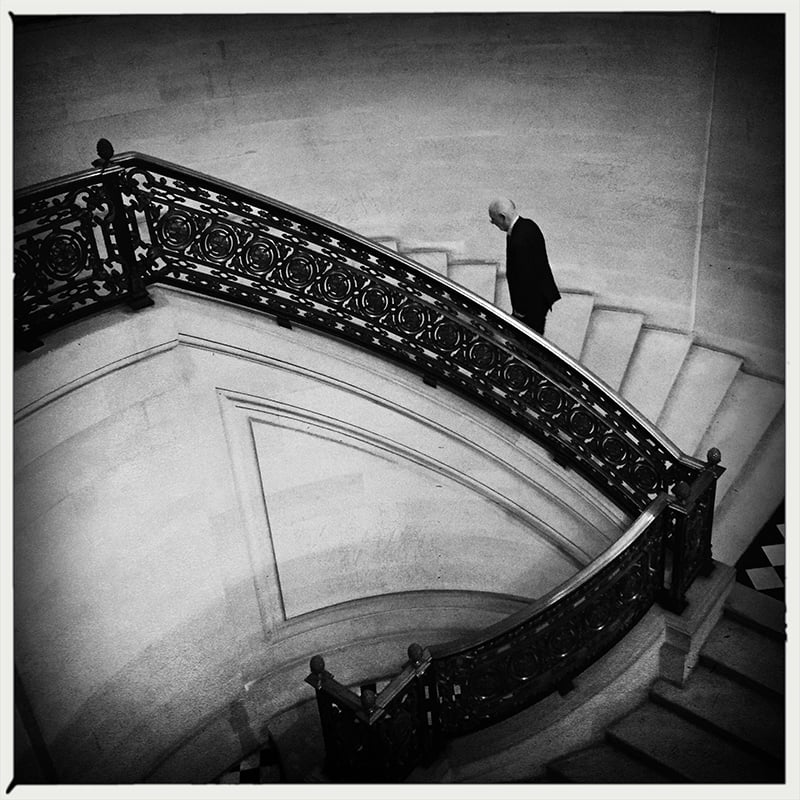 Do you do any post-production editing to your photos?
At the beginning of my iPhone photography journey, I was a Hipstamatic purist! I never edited my photos at all. Nowadays, I will change my combo when I'm not satisfied with the results but always using Hipstamatic.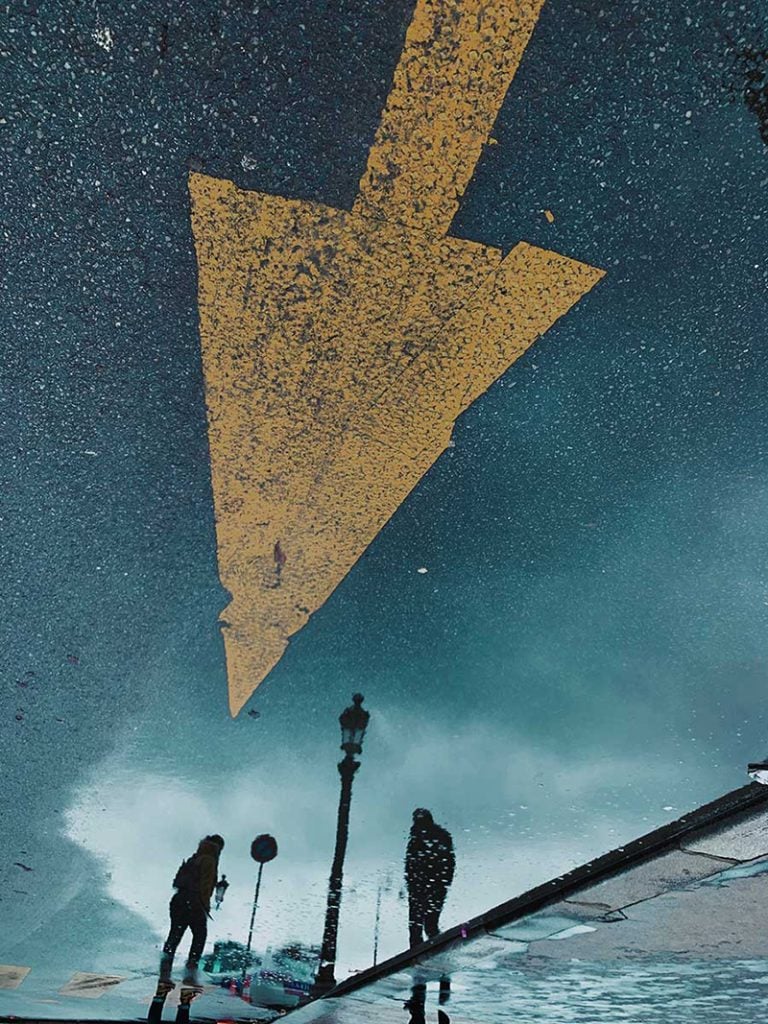 What do you look for when you are taking a photo?
I'm always looking for the little thing which makes the difference, the originality compared with other photos. I shoot in the moment and I try to use the best composition to my eyes.
Many of your photos include lone figures. How important is it to have a human element in your photos?
I think including a human element in a photo is very important in street photography. They are central to the photograph and helps to tell a story and the vision of our time.
You have two Instagram accounts, @anitaelle for your black and white images and @hipstanitaelle for your color images. Do you have a natural preference between black and white or color?
I generally prefer black and white pictures, but color ones can be very interesting. This is the reason why I actually work in color. I think it's much more difficult to make beautiful and emotional pictures through color photography than it is using through black and white photography.
What advice do you have for others who are looking to improve their iPhone photography?
All I would say it to be creative! iPhoneography gives us all the opportunity to be creative, it is so accessible, it offers so much potential.
Could you choose three of your favorite photos and tell us the story behind them?
I love this one because it's for me the symbol of the Parisian woman (running under the rain but always with elegance).
This summer I visited Austria with my family. We discovered this beautiful place called Sankt Gilgen. This woman was here in contemplation, a gift for me with the little white boat on the left.
I was in my neighbourhood on a shopping trip when I saw this woman assorted to her parrot! It was a beautiful surprise and exciting moment of photography!
Connect with Anita Elle