This week's showcase of mobile photography from the Mobiography Flickr Group focuses in on 10 iPhone photos of people. From Rob Pearson-Wright's, award winning photograph called 'Better together' which depicts a young couple in a loving embrace to Susan Rennie's gritty portrait of a fisherman. All the photos in this weeks showcase illustrate a selection of differing approaches to the humble portrait.
Featured photographers include AlexVisage iPhoneography, Andrew Lucchesi, Armineh Hovanesian, Craig Poltock, Nena Laine, Rob Pearson-Wright, Suzanne Gibson, Sacha Dohmen and Susan Rennie.
Let us know if you have a favourite and in the comments section at the bottom of the page.
Carnival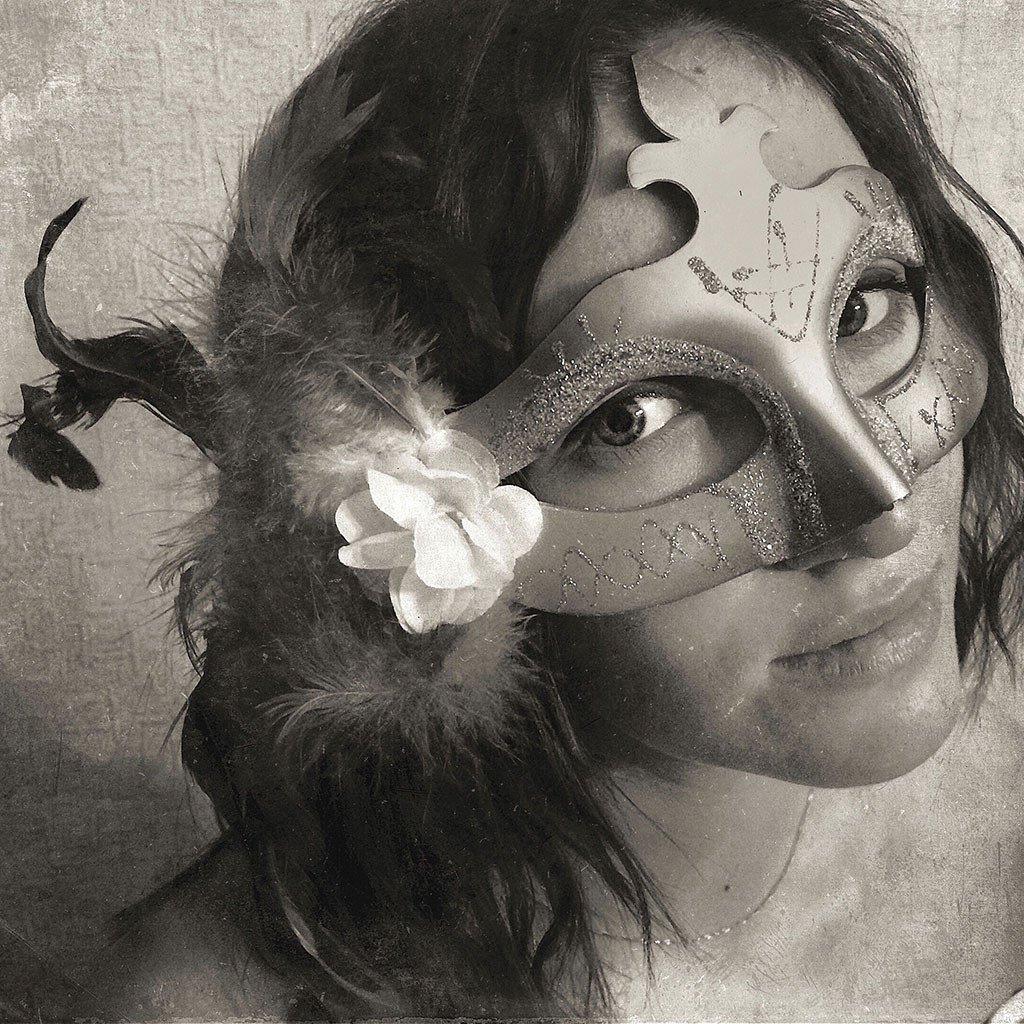 'Carnival' by AlexVisage iPhoneography – "This photo was inspired by the New Year celebration. People look to the future with the hope of the world and well-being. This pictures a mask as if to hide all the troubles of the last year of this sad girl, but she still looks to the future with hope. Processed with an iPhone 5s, Snapseed and Stackables."
Young Beat
'Young Beat' by Andrew Lucchesi – "I shot this photo of my son as he waited for his swim class to start. He was in a thoughtful mood. It was one of those moments when I could simultaneously see the boy he is and the man he'll become. I took the shot using an iPhone 6 Plus and the Contrast By Hornbeck app. I thought the background in the shot was too busy so I also took a shot of just the wall behind him. I used Filterstorm to superimpose his face on the cleaner shot of the wall and to clean up a few distracting details. There's a retro quality to the image and I thought he looked like a little Beat poet so I titled it Young Beat."
Quite sane – Day 22
'Quite sane – Day 22' by Armineh Hovanesian – "My main 2015 resolution was to start a 365 Project for myself and stick to it. So far, I have managed to take a photo each day and to publish it to my Flickr and the Facebook Group Page I have created for our mobile photography community.
Day 22, January 22nd was kind of a wacky day for me. I got home from work and was trying to sort out what I wanted to capture for the day! Since my thoughts and mind were all over the place, I decided to take a Hipstamatic-Double-Exposure to capture the mood perfectly. Of course, it took quite a few shots until I got what I was looking for. The result is proof that I am quite sane ;-)"
Pensive
'Pensive' by Craig Poltock – "Taken on the iphone5 with the Tintype app from Hipstamatic. minor edits and frame using snapseed. I love the way this app works especially with portraits. As with most people shots the eyes need to be dominant!"
14-365
'14-365' by Nena Laine – "The 365 Photo project forces me to look and see everyday objects and ordinary people with a photographer's eye. Lack of light is hard to overcome during the dreary winter months, but as this old lady sat so placidly at the bus stop I was able to catch her serene contemplation. The original photo was shot with iPhone6 native camera app. Editing was done with iPad in Snapseed: Tune image, Crop, Details, B&W and Center Focus with heavy vignette a couple of times in a row."
Better together
'Better together' by Rob Pearson-Wright – "Every Saturday a fine food farmers market takes over a local square. I like to go there sometimes to take photos or at least to have a cheeky burger. A few weeks back I went there and away from the crowds tasting the wares from the stalls I saw a couple on one of the stone benches in the square. They were being very affectionate and seemed very much in love.
I sauntered over and sat down next to them. Then I took my phone out of my pocket and pretended to make a call whilst turning the camera on. As I put the phone to my ear, I composed the picture out of the corner of my eye and took around ten shots. This one made the cut because of the sense of contentment it conveyed to me.
Apps used:
The image was taken with an iPhone 5s using the native camera. I used Snapeed to adjust the brightness and warmth and then Noir to add a slight vignette effect. "
Tin Foil Hat Protection
'Tin Foil Hat Protection' by Suzanne Gibson – "The inspiration for the Tin Foil Hat was a daily challenge in the Flickr group "We're Here", where we were asked this time to do a take on the concept of a tin foil hat protecting one's brain from damaging rays, a zany and amusing idea. The challenge for me was also to leave my comfort zone by posting a self portrait which made me look a little goofy, not be too "serious", more playful.
I photographed and edited it with my Samsung Galaxy S4. Tweaking was done in Snapseed, my go-to app and the main editing was done with Vintage Scene."
Apathy's Last Kiss
'Apathy's Last Kiss' by Sacha Dohmen
Mackerel Man on the Venice Pier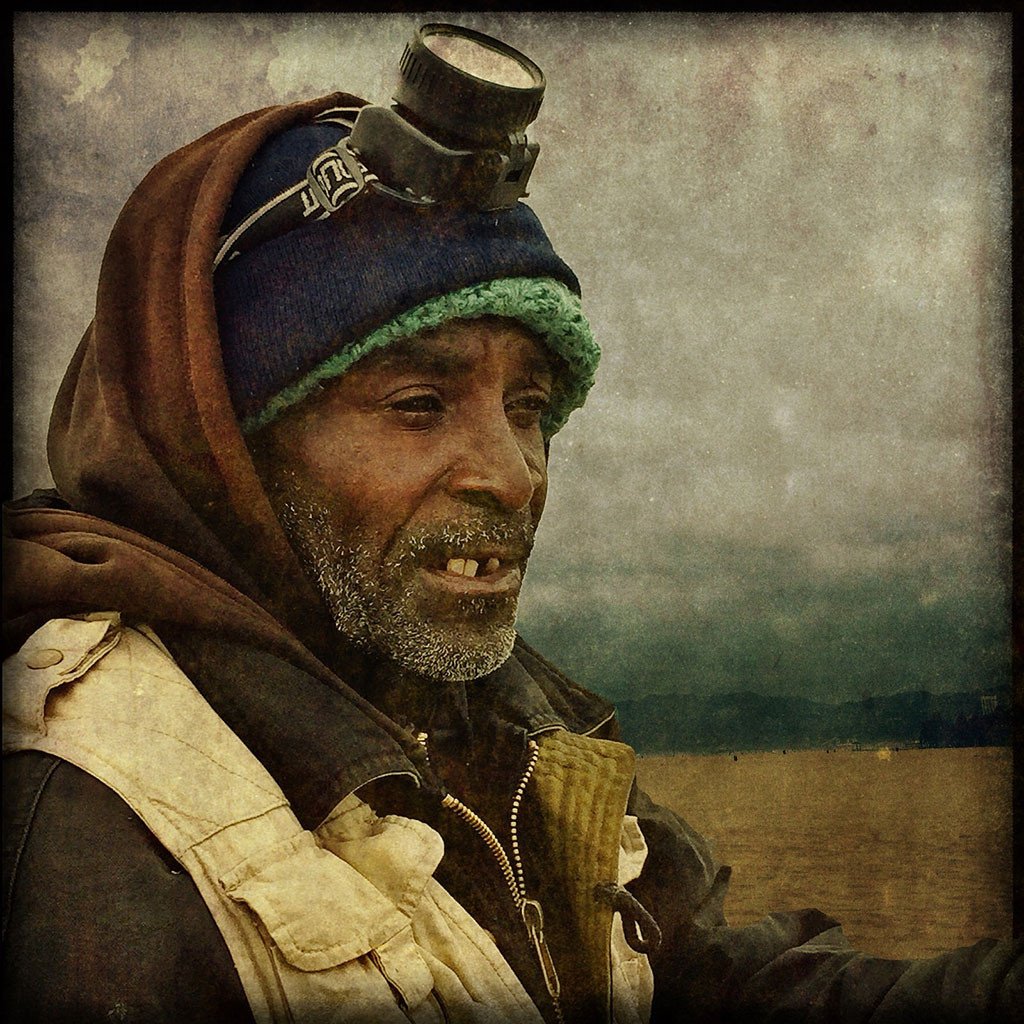 'Mackerel Man on the Venice Pier' by Susan Rennie
Which was your favourite?
Do you have a favourite from this weeks selection? Let us know your thoughts on the featured photos in the comments below.
If you haven't already joined the Mobiography Flickr Group then head on over and join in the fun. Alternatively, sign up to the Mobiography email list to get the latest news and updates direct to your inbox.