Originally from Brazil, Nei Cruz is an art director, stylist and mobile photographer who now lives and works in New York. Nei's portfolio of work portrays stylish interiors, architecture and fashion in a way that wouldn't look out of place on the pages of publications like Vogue. In the past, Nei's passion for mobile photography has seen him be an active member of the AMPt community and now, he is the USA editor at large for Shooter magazine.
I caught up with Nei to find out more about his approach to the photos he takes with his iPhone and how he manages to incorporate such style and finesse into them.
How did you first discover iPhone photography?
I don't think the way I discovered it is any different from anyone else. I used to carry around a camera with me everywhere I went and when the first iPhone was released, there was no longer a need to do that because the camera on the iPhone was as good as any portable camera at the time.
What is it about the iPhone that inspires you photographically?
I think I like the idea that you have so many different apps, you can take your photo and then edit, crop and manipulate all on one device.
How would you describe your style and approach to your photography?
Eclectic. I like all styles of photography. Whatever catches my eye or mood. Composition is key. I keep it simple.
Looking through your portfolio of work on Instagram, you shoot a wide range of subjects covering fashion, lifestyle, portrait and urban/street photography. What would you say are the key ingredients that make up your perfect photograph and do you have any actionable advice for people looking to create more powerful images?
I always look for a good composition. The subject may vary. The conditions, light, time and seasons, too. It's more about a mood or feeling for me. I do like to keep things simple. Either in lines, theme, perspective or narration. Simple always attracts me.
My tip would be to find what you like, what intrigues you, what you're attracted to. Whatever that may be, have fun with it and don't be afraid to experiment.
What about the post processing of your photos, what apps do you use and is there a process or methodology that you follow in your post production editing?
Again, I try to keep it as simple as possible. I'd tried doing elaborate edits in the past. I admire so many great editors on Instagram who do that, but it's not for me. I'm just not good at it or have the patience for it.
Now I basically use the native camera and native iPhone tools to align, crop, tune, etc, just slightly. I don't like to over work an image. I let the subject, light or environment speak for itself. I also use Snapseed's selective adjusting tool in some cases. If I feel the need for a filter, I mostly use VSCO or Prime at a low percentage. Again, I try to avoid over edited images.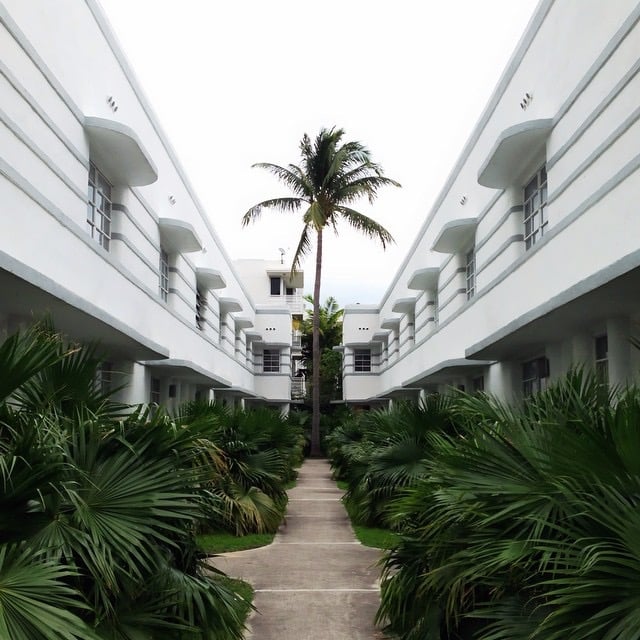 You are Shooter magazine's editor at large for the USA. Tell us a bit about Shooter and your role there.
In 2014, I was invited by Milos Kalvin (@miloskalvin) the publisher to be the Editor at Large for Shootermag USA (@shootermag_usa). I was thrilled!
I have been a fan of Shooter Magazine (@shootermag) for a while and I was completely impressed by the quality of the publication and the artistic content.
Shooter Magazine is like a very elegant and expensive coffee table book. Not only is it beautiful in aesthetic but it also has wonderful articles and reviews, not to mention the outstanding artistic level on the selected images that go to print. All photographs are shot mobile, of course.
Like the logo says, "Shootermag is the first photomobile magazine in the world."
Our philosophy and mission is "we do not seek customers but rather partners, friends, collaborators, and patrons. The rules of our game are honesty, transparency, and sustainability."
I really respect the other editors I work with at ShooterMagazine. They're all wonderful and unique in their own style. One editor in particular has been a great supporter, a source of inspiration and most importantly, a great friend. Her name is Elaine Taylor (@sunflowerof21) and she's the Editor at Large for Shootermag UK.
I've also met Hector Navarro (@hnato_nf), Editor at Large for Shootermag Mexico while I was in Mexico City for an event. He's an amazing artist, hard working, and one of the nicest people I've met through Instagram.
Do you have any incredible encounters or a story that really is part of your photographic journey that you would like to tell us?
Well, several. Unfortunately, I cannot disclose the best ones because of the confidentiality contract I have to sign on 99% of my jobs.
But one I could share here. Once I had the privilege to work with Richard Avedon. If I say I was intimidated by it, it'd be a understatement! On that job, I met and worked with Marisa Berenson. Years before this job, I had met her at a party in Rio de Janeiro while she was filming with Magaux Hemingway. So I told her we had met before. Not in a million years did I think she would remember me, but she did. She even remembered our conversation! I was super impressed but shocked.
I also had the opportunity to work with one of my idols, Tilda Swinton. When you work with a celebrity you expect to deal with their huge entourage. I knocked on her hotel room door and was totally surprised to see her open the door in her bathrobe, with no one around. Just her. Unheard of in the USA. But European actors are not like the Americans. They don't like to make a fuss. We had a great time, talked about families, art and children. She's so down to earth and cool. Then her main manager came along and she helped him fix his tie. So humble and real. The next day I received 25 white roses. I told her the night before that I loved white flowers. Trust me. That is as rare in my business as diamonds. I'm very grateful.
If you could spend the day with any photographer past or present who would it be and why?
LOL! Too many to list! Impossible to answer. Brassaï, Cartier-Bresson, Cindy Sherman all come to mind right now. Also the man who printed all of Dick Avedon's photos for years.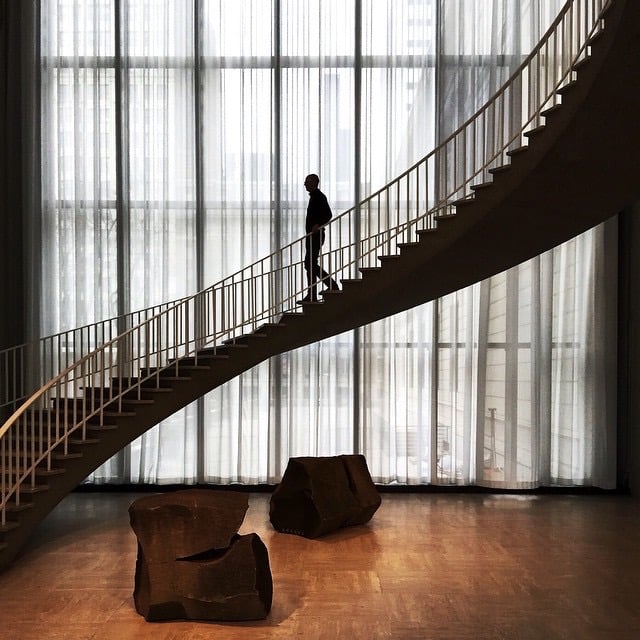 Tell us about three of your favourite photos and the story behind them?
I'd say portraits are my favorite genre since I don't get to visit too many spectacular locations. I also tend to like images that evoke the emotions that I felt at the time I took them.
Yucatán, Mexico
This was shot under unbearable conditions at a salt dune in Yucatán, Mexico. It was for a fashion editorial I was working on at the time. The white of the salt and the shade of her hat created a cool apocalyptic look. I used a reflector on her face to highlight the lipstick (Giorgio Armani Lip Maestro n°401) since it was a beauty shot. Not a "popular" photo because portraits are not well appreciated on Instagram. I just like the look of the final image.
NYC
I'll never get tired of this. It'll never get old for me. It's really about the home feeling. I sat there for hours thinking about some major things that were happening to me at the time and forgot to take pictures. The light must have changed a million times over the hours. Suddenly I saw the Moon and I thought, "I really need to snap this photo!"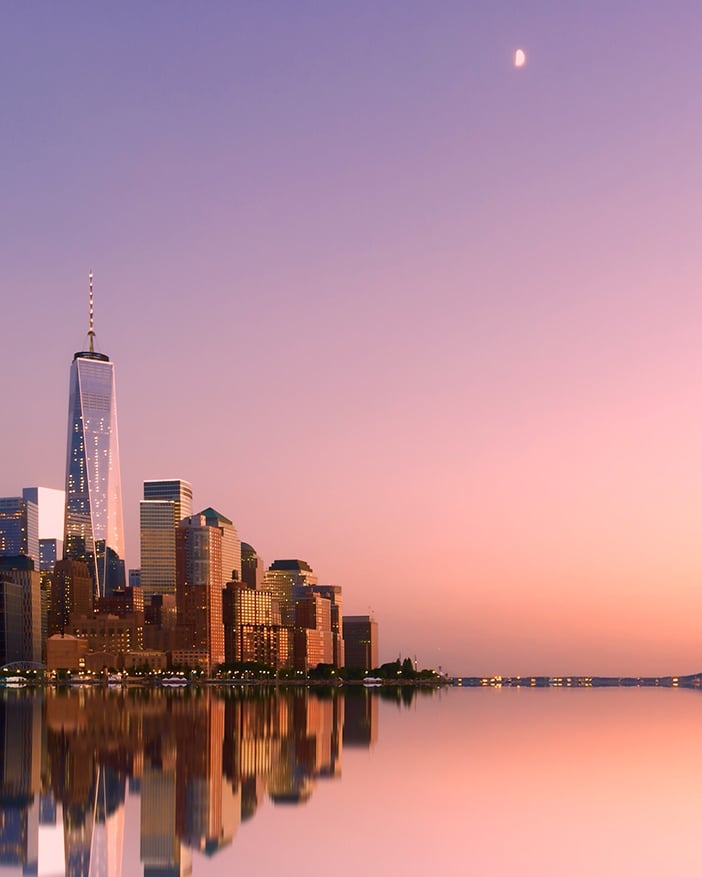 Las Coloradas, Yucatán, Mexico
Again under unbearable conditions. It was 150 degrees with no shaded place to hide. This, like the first shot above, was taken during an editorial photo shoot. The place is so unreal and the colors were just amazing that day. The clouds couldn't be more perfect. This was a moment between shots where the model Flavia Lucini (@flavialucini) just took a breath.
Connect with Nei Cruz